Wine Wednesday: Carol Shelton Wines, 2015 Old Vine Carignane, Alexander Valley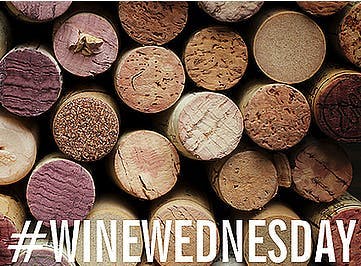 "I could probably die happy with a cheeseboard and a glass of French red wine - that's my idea of a perfect dinner."
-Deirdre O'Kane
This Week: Carol Shelton Wines, 2015 Old Vine Carignane, Alexander Valley
1. Carol began studying enology at UC Davis after being inspired by the scent of red wine and oak while on a tour at Sebastiani Winery. She has since worked every harvest since 1978!
2. Early on in her winemaking career, Carol experienced many of the prejudices that women in the winemaking industry faced at the time. In her own words: "Women weren't allowed to work in the cellar. We weren't considered strong enough, but I think many of us proved this conception to be dead wrong: by hauling hoses, pushing around pumps, shoveling out a tank full of grapes - and yes it's hard physical labor, but women can do it.
3. Before creating her own wine label, Carol worked as a winemaker at Windsor Vineyards for over 19 years. During her experience she was responsible for bottling forty-five different wines each year.
4. In 2000, Carol's husband Mitch persuaded her to create her own winery. Carol's first year as President & Winemaker for her own independent wine label proved to be both challenging and fulfilling.
5. Today, Carol Shelton has won the "Winemaker of the Year" award five times and has had several gold medals awarded to her for the wines she's created. In 2005, Carol was also named as one of eight "Pioneer Women Winemakers" of Sonoma County.
Cheers!
(Thirsty? Book your next reservation at the girl & the fig)