Main content starts here, tab to start navigating
Rhône 101
Where did our Rhone Obsession come from?
When in Rhone, well not exactly Rhone …
Over the last twenty four years California has become one of the finest wine producing regions in the world. This reputation has been built largely on the backs of Chardonnay and Cabernet Sauvignon grown primarily in the Napa & Sonoma counties. The amazing transformation that has occurred in the wine industry is a tribute to the foresight & efforts of individuals who firmly believe that California wine would be equal to any produced in the world. Now, as we head into the millennium, California is leading the way in every category from style to science. However, the most promising glimpse of the future comes from the growing number of grape varieties that are gaining respect amongst the average American wine drinker. Local winemakers are currently turning their attention back to varieties long forgotten. These wines are being made in the same spirit, with the innovation and style that California winemakers used to shock the wine world in the 70's with Chardonnay & Cabernet. "the girl & the fig" staff toasts these winemakers in their eternal efforts to make the best wine possible in their own incomparable California style.
Many bizarre & confused looks have been produced by our unique wine list. Yet, far more smiles & discoveries have also been produced by the same list. So, what the heck is all the commotion about? Well, it certainly is not Chardonnay, Cabernet or Zinfandel that has produced such reactions. Instead, it is a list of Rhone styled California wines that have been the source of surprise, confusion & most importantly satisfaction. When deciding on how to approach the makeup of our wine list, we put a lot of thought into the process. It would have been far easier to simply collect a group of excellent Chardonnay, Zinfandel & Pinot Noir wines. However, we wanted a sophisticated list that had a theme & would pair nicely with our menu.
With this in mind, it was off to the Rhone we went, the California Rhone, that is. We chose the varietals of the Rhone for many reasons, but first and foremost was their adaptability with food. Living in Sonoma County, we are blessed with the incredible bounty of local produce, herbs, game, poultry, meat & seafood. These provisions give us the opportunity to explore and create menu items that are simple, flavorful, and fit our concept of "country food with a french passion". We needed wines that would not be overshadowed by our menu items but would enhance & define these creations. The explosive & seductive scent of a Viognier paired with mussels is something that everyone should experience. Yet, beyond wine & food (if you can ever get there) we saw the ability to create a truly unique dining experience in which a guest could discover a little bit about the distinct differences of wine. The format for this is our flight program. Whether done in fun or seriousness, we offer our guests the opportunity to taste three different wines of the same varietal such as Syrah or Viognier, or three - five different varietals, such as Roussanne, Marsanne, Mourvedre, Cinsault or Carignane. With a list in hand, you can compare & contrast the different nuances between the wines & how each reacts with your food.
Many of our guests have enjoyed this & fallen in love with wines they had previously never heard of. It is incredibly satisfying to know that our friends & guests enjoy their meals, but it is even a little better knowing that they might learn or discover something new during the course of their meal. Try something new today; you might just be pleasantly surprised. We will continue to offer varieties of the Rhone & welcome any questions you may have on producers, vintages and styles of the various California Rhone producers.
American Rhône through the years.
**1960**
New World wine producers began labeling their wines by varietal rather than geographically.
**1974**
Joseph Phelps Winery makes the first American Syrah in the modern era.
**1975**
Gary Eberle plants Syrah at Estrella Winery in Paso Robles. It sells so poorly that by 1980 he is making a 'white' Syrah - a white wine from red grapes.
**1978**
Robert Parker stared his career as a wine writer in 1978, when he founded what became The Wine Advocate.
**1986**
Syrah was introduced into Washington state in 1986.
**1989**
The Wine Spectator publishes its first major story on American Rhône wines, written by Harvey Steiman. Randall Grahm of Bonny Doon appears on the cover in a mask and powder blue cowboy costume, cementing his role as the "original" Rhône Ranger.
**1989**
Tablas Creek, a partnership between the Haas and Perrin families, is the first project on American soil by a French Rhône producer.
**1991**
John Alban releases his first Viognier, having planted more of the variety than anyone in the United States, and very likely the world.
**1993**
In Georgia, Mat Garretson sponsors an international Viognier tasting through his marketing group, the Viognier Guild, a first for the variety. The event is attended by 22 guests, plus two journalists and two winemakers: Dennis Horton of Horton Vineyards in Virginia, and Alban. Alban persuades Garretson to move to California and sponsor the next event there.
**1995**
Restaurateur Manfred Krankl sends a bottle of 1994 Queen of Spades, a Syrah from his new winery, Sine Qua Non, to wine critic Robert Parker. It receives an astronomical score of 95 points, the first American Rhone varietal wine to reach that mark.
**1997**
the girl & the fig Restaurant opens with a Rhône-Alone winelist - first of its kind.
**1998**
After a few itinerant years, the Viognier Guild changes its name to Hospice du Rhône and settles in Paso Robles at the Mid-State Fairgrounds. With the Rhône Rangers, who joined in 1998, Hospice becomes the pre-eminent celebration of Rhône varietal wines in the country.
**2005**
Tablas Creek winery writes their first blog post in what becomes an award winning blog with a focus on their production of Rhône varietals.
**2005**
In a single decade, plantings of Syrah balloon from less than 1,000 acres to more than 17,000. In 2011, there were 18,825.
**2017**
In the girl & the fig's 20th year in business, Founder, Sondra Bernstein is honored with the Lifetime Achievement Award by the Rhône Rangers for her support of Rhône and Rhône-style wines.
**2018**
France's anti-fraud body says it has uncovered a huge scam in which a merchant tried to sell more than 48 million liters (some 12.7 million gallons) of wine falsely labeled as Cotes-du-Rhône. (the equivalent of 13 Olympic-sized swimming pools full of wine.)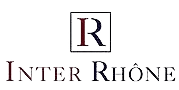 Sources:
Patrick Comiskey
www.thewinecellarinsider.com
Washington Wines and Wineries: The Essential Guide
France 24
www.tablascreek.com
www.jebdunnuck.com