Wine Wednesday: County Roadside, 2016 Grenache, Mendocino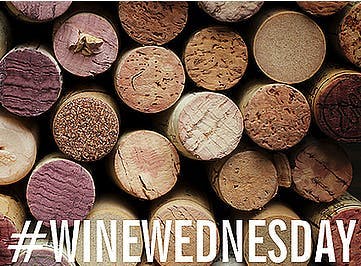 "A meal without wine is like a day without sunshine."
-Anthelme Brillat-Savarin
This Week: County Roadside, 2016 Grenache, Mendocino
About the County Roadside Winemaker:
Our County Roadside Grenache is created by winemakers John Lancaster and Robert Perkins of Skylark Wine Company. For over 12 years, John and Robert collaborated as Wine Directors during their tenure at Boulevard restaurant in San Francisco. Together in their partnership, they have created long term relationships with other winemakers, growers and owners from all around the world. As their passion continued to grow, Robert and John took the next steps to start their own company, which is now known as Skylark Wine Company.
About the Vineyard:
These grenache grapes come from Charlie Sawyer's Grenache Vineyard, which sits above Ukiah in Mendocino County at about 1000 feet elevation. Clonal material from Chateau de Beaucastel in Chateauneuf-du-Pape is planted in this 2.64 acre plot.
Tasting Notes:
This grenache is a ruby red color. It has freshly crushed red cherry fruit, with complexities of earth, menthol and licorice. The palate is suave and sleek, with the exuberant fruit viscosity balanced by earth and silky tannins. The flavors follow through on the lengthy finish, with the red fruit profile turning dark and creamy.
Pairings:
At the girl & the fig we'd recommend pairing County Roadside, 2016 Grenache with our Local Chicken Thighs (sage spaetzle, delicata squash, mustard vinaigrette), or Duck Confit (butter beans, butternut squash, roasted shallots, duck jus, herb breadcrumbs).
At home try it with meats like beef, veal, pork, chicken, or cassoulet.
Cheers!
(Thirsty? Book your next reservation at the girl & the fig)