Wine Wednesday: DeLille Cellars, 2014 Doyenne Roussanne, Washington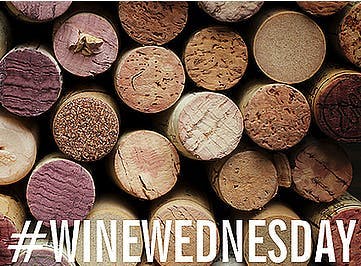 "Where there is no wine there is no love."
-Euripides
This Week: DeLille Cellars, 2014 Doyenne Roussanne, Washington
1. DeLille Cellars, located in Woodinville, Washington, was created in 1992 by Charles and Greg Lill, Jay Soloff, and Chris Upchurch.
2. The winery focuses on Bordeaux and Rhone style wines, and often blends varietals together in creating their wines.
3. DeLille focuses on the Red Mountain AVA of Washington and sources from Washington's Grand Cru vineyards. These vineyards include Ciel du Cheval, Grand Ciel, Upchurch, Red Willow, Sagemoor, Klipsun, Boushey, and Harrison Hill.
4. Executive winemaker and co-founder Chris Upchurch grew up traveling throughout the wine regions of Europe and the West Coast, and spent time early in his career working as a wine merchant for several well-known restaurants in Seattle. He describes these experiences as vital to getting him to where he is today, stating: "I had to start off developing my palate and my perspective. How can you make great wine if you don't know what that is?"
5. Since the beginning DeLille Cellars has been committed to giving back. Their D2 Heart Label was created specifically to support non-profits.
Tasting Notes From The Winemaker: "The 2014 Doyenne, a blend of Cabernet Sauvignon and Syrah, exhibits deep purple and violet hues. There is great up-front hedonism in this year's blend, which is dominated by blackberry, cassis, black cherry, lavender and sous bois (forest floor) notes. Right now the Syrah is dominating the flavors with black fruits, black pepper, bacon, tapenade, grenadine, malted chocolate and worn leather. This vintage produced a remarkable and seamless blend of these two noble grapes."
Cheers!
(Thirsty? Book your next reservation at the girl & the fig)