Wine Wednesday: Front Porch Farm, 2014 Mourvèdre, Russian River Valley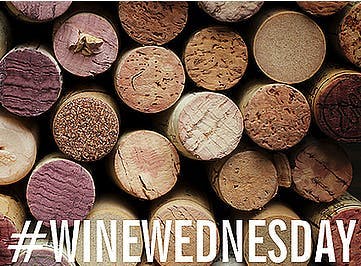 "If we sip wine, we find dreams coming upon us out of the imminent night."
-D.H. Lawrence
This Week: Front Porch Farm, 2014 Mourvèdre, Russian River Valley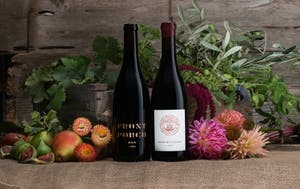 Photo from Front Porch Farm
About Front Porch Farm:
1. Front Porch Farm is a 100 acre farm located in Healdsburg. The farm boasts fruit and vegetable crops, olive orchards, grain fields, alfalfa fields, pasture grasses, flower fields, and vineyards.
2. On the sunny hills that overlook the farm, Front Porch Hills grows Rhône-varietal grapes to create Rosé and Mourvèdre.
3. The farm was created by Peter and Mimi, who first began in the farming world by farming organic blueberries in 2009 in Oregon. In 2010 they acquired Front Porch Farm, which previously was solely a vineyard. We think this quote from their website is pretty great - "After decades of conservation work, we became interested in work that was restorative and had the potential to create positive outcomes rather than just limit bad ones...and so we bought a farm.
4. The guiding principle of Front Porch Farm is that diversity is nature's basic pattern.
Tasting Notes:
This 2014 Mourvèdre has notes of hibiscus with blood orange and nutty, dark fruit flavors.
Cheers!
(Thirsty? Book your next reservation at the girl & the fig)