Wine Wednesday: Picpoul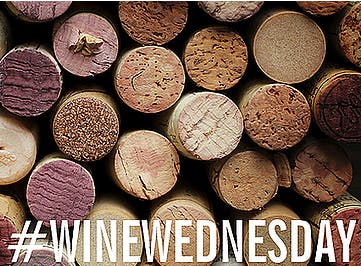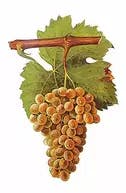 "Picpoul, literally translated to "lip stinger," is a lesser-known Rhone varietal so called for the bright acidity it lends to wine.
It is believed to have originated in the Languedoc region of Southern France. Records dating back to the 17th century reference blended wines comprising Picpoul and Clairette (to create the sweet wine Picardan) which were widely exported throughout Northern Europe.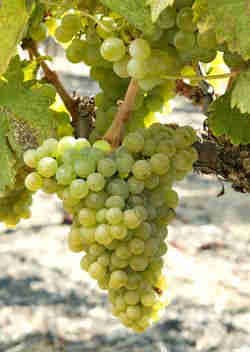 Today, Picpoul is cultivated in the Rhone Valley and Languedoc regions of France as well as Catalonia, Spain. It exists both in dark-skinned (Piquepoul noir) and light-skinned (Piquepoul blanc) versions, as well as a very little grown Piquepoul gris. Both are prized as blending grapes as well as for relative ease of cultivation.
The vines are somewhat vulnerable to frost, but Stateside have been grown successfully in Sonoma, California, the Texas High Plains AVA, as well as the foothills of the Chiricahua Mountains in southern Arizona.
When utilized as a blending grape, Picpoul lends acidity, minerality, and clean citrus notes. Varietal bottlings of Picpoul Blanc now coming out of California by producers such as Bonny Doon Vineyards are clean and crisp, with a tendency to lush, tropical flavors and floral aromas.
Modern growing techniques are reviving Picpoul's popularity, as early susceptibility to phylloxera and fungal disease decimated large plantings at the end of the 19th century.
FLAVOR PROFILE
High acidity levels create lean and crisp wines. Picpoul Blanc varietal wines have floral aromas, a "steely," mineral quality, and lush flavors of grapefruit, pepper, and green apple.
Sources:
Tablas Creek
Wikipedia
PRODUCERS: UNITED STATES
Acquiesce Winery
Anaba Wines
Bonny Doon Vineyards
Broc Cellars
Derby Wine Estates
Grammercy Cellars
Skinner Vineyards & Winery
Tablas Creek Vineyards
PRODUCERS: FRANCE
Domaine Julie Benau
Gerard Bertrand
VINEYARDS
Tablas Creek Vineyards
Derby Vineyard
Snow Vineyard, Sonoma
Stoney Creek Vineyard, El Dorado
Beeswax Vineyard
Luna Matta Vineyard