Wine Wednesday: Saxum Vineyards, 2014 Red Blend, Paso Robles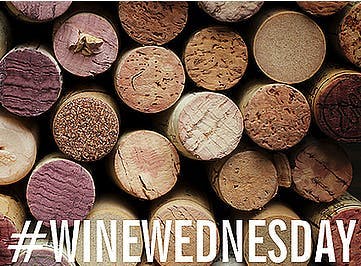 "If a wine can show the best possible expression of where it came from and what season it was grown in, as well as please the senses, you have a great bottle."
-Justin Smith
This Week: Saxum Vineyards, 2014 Red Blend
About Saxum Vineyards:
1. Saxum Vineyards was created by Justin Smith and his wife Heather in 2002. Together they focus on producing Grenache, Syrah, and Mourvèdre based blends.
2. Justin Smith grew up around wine, as winemaking was something in his family. The first two wines that fascinated him were both Syrahs.
3. Sustainable farming practices are important to Saxum Vineyards. This is why they farm their vineyards without the use of chemical fertilizers, pesticides, or herbicides.
4. In 2013, Justin Smith was awarded with the 2013 Paso Robles Wine Industry Person of the Year award by the Paso Robles Wine Country Alliance.
5. The 2014 Saxum Vineyards Red Blend, now at the girl & the fig, comes from the G2 Vineyard. This vineyard is only a half mile from The James Berry Vineyard, which is the Smith family's estate vineyard.
Cheers!
(Thirsty? Book your next reservation at the girl & the fig)