Wine Wednesday: Truchard, 2016 Roussanne, Carneros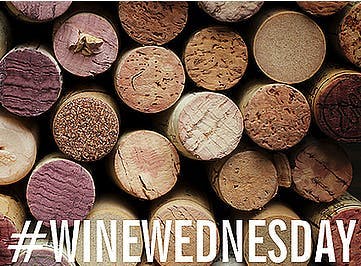 "Making good wine is a skill. Fine wine is an art."
-Robert Mondavi
This Week: Truchard, 2016 Roussanne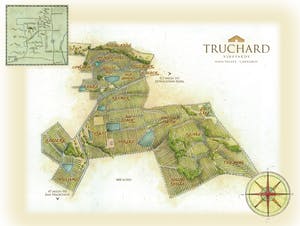 About Truchard:
1. The Truchard family winery began back in 1887, when Jean Marie Truchard and his brother, Father Anthony Marie Truchard, emigrated from France to Texas. It is believed that the brothers left France because of phylloxera, a plant louse that was killing vineyards throughout Europe at the time.
2. The Texas vineyard did not last due to prohibition and the climate. However, the story of the Truchard legacy picked up once again in 1972 with Jean Marie Truchard's grandson, Tony.
3. Tony was a medical school student who enlisted in the army to help ease the burden of his education expenses. In 1972, Tony and his pregnant wife Jo Ann were planning to be re-stationed in South Korea. However, their fate took a turn when Jo Ann slipped on a grape in the grocery store and broke her knee at 8.5 months pregnant. As a result, their plans changed and they were instead stationed in California.
4. It was because of that grape that the Truchards ended up in California, where they decided to take a day trip to Napa one weekend, and fell in love with the vineyards. From here, the rest was history! Tony purchased land in Carneros, and eventually became a pioneer of the soon-to-be Carneros AVA.
5. Since 1973, the Truchard Estate has now grown to 400 acres. In 1989, Truchard began producing their own wines from their vineyard. Today, they produce over 10 wines including two Rhone varietals - Roussanne and Syrah.
Cheers!
(Thirsty? Book your next reservation at the girl & the fig)